Highlights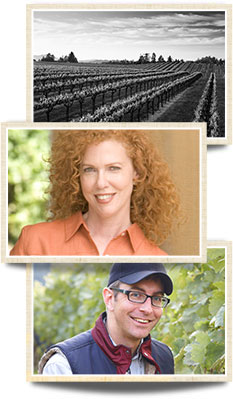 Russian River Heritage
MacMurray Estate Vineyards is deeply rooted in Sonoma County. Our namesake vineyard, MacMurray Ranch, has been a farmstead since the 1850s, farmed by the Porter family until actor Fred MacMurray bought the ranch in 1941. Fred embraced the rancher's lifestyle, raising prize-winning cattle and farming crops here for decades, while his children rode horses through the hills. Fred's daughter—the actress, screenwriter and activist Kate MacMurray—retains an indelible tie to the estate, helping us share the heritage of our namesake vineyard, historic property and celebrated wine.
California Pinot Noir & Estate Winegrowing
Transformed into a world-class vineyard in 1996, MacMurray Ranch quickly became one of the Russian River Valley's most acclaimed Pinot Noir vineyards. Today, MacMurray Estate Vineyards has grown to encompass estate vineyards throughout the Russian River Valley and the Central Coast, but we continue to honor our roots and the history of the MacMurray Ranch. The original buildings have been faithfully restored, and the 1,500-acre property is home to old-growth oaks, Redwood trees and indigenous wildlife.
Winemaker Boyd Morrison and his team craft our collection of Pinot Noir wines, beginning with our home vineyard and extending to several estate vineyard sites throughout the Russian River Valley and the Central Coast.